Six performers, not in any way experts in science and not apologizing for that, attempt to understand and question our notions of progress and knowledge and share that with an audience using things they found around the house.
With whiteboards, unrehearsed questions and answers, songs, and demonstrations.
Conceived and Directed by Jacob Zimmer. In Collaboration with Ame Henderson. Created with and Performed by Frank Cox-O'Connell, Chad Dembski, Aimée Dawn Robinson, Erin Shields, Evan Webber. Created with and Designed by Trevor Schwellnus. Created with and produced by Erika Hennebury
A show for adults and a winner of six
Children Choice Awards at Magnetic North Theatre Festival 2010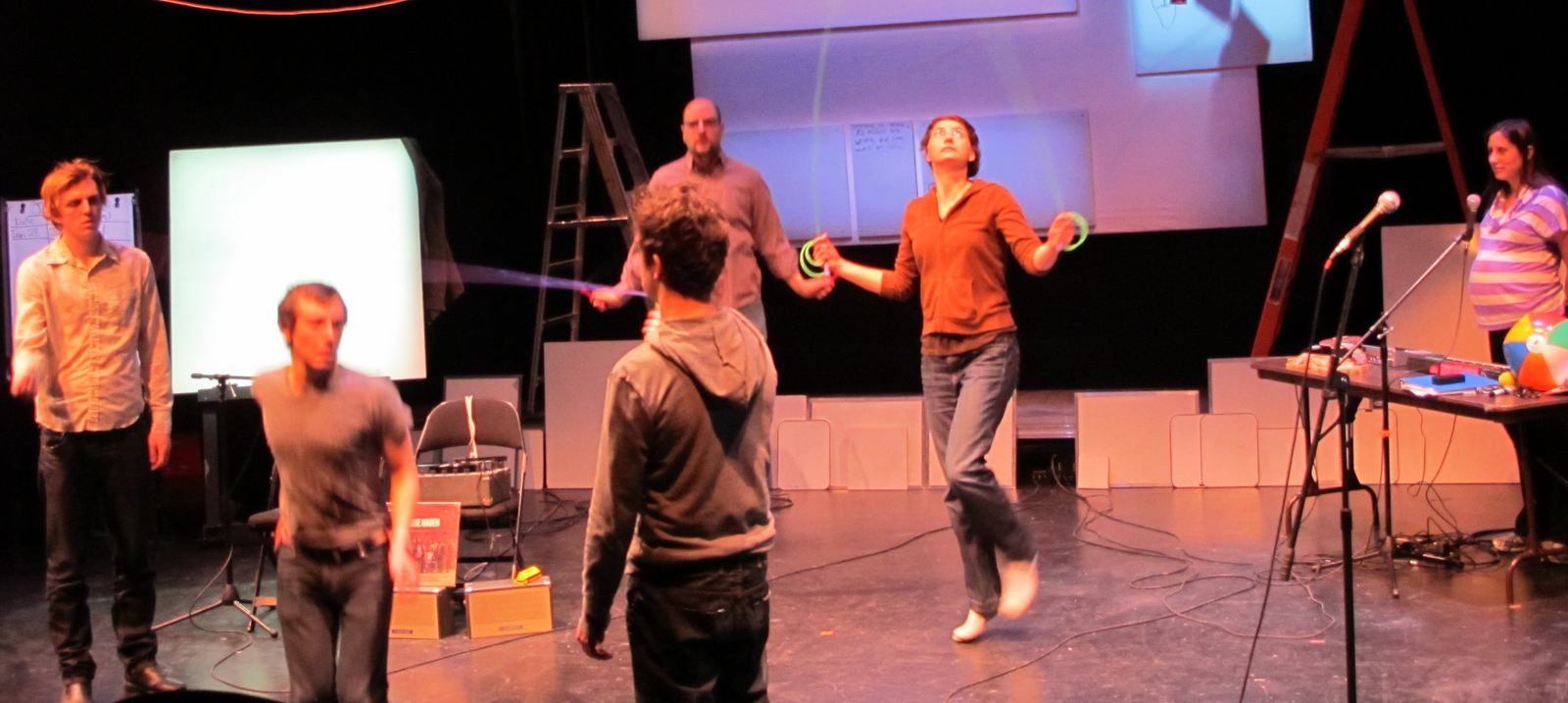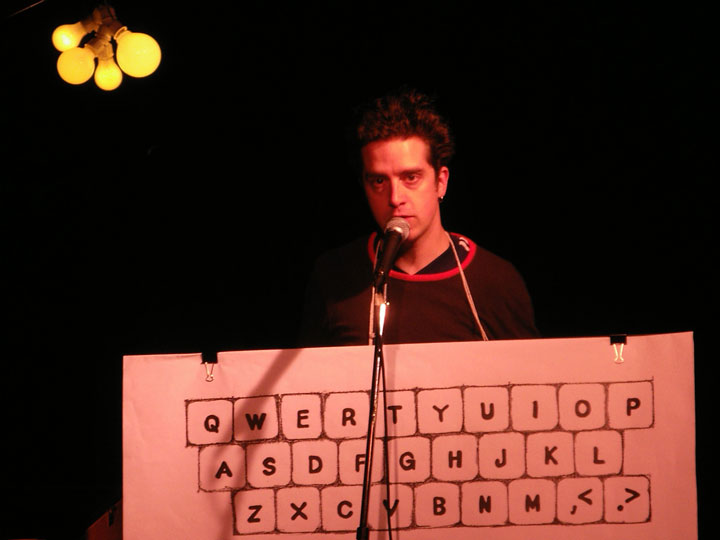 Intimate, fun, vulnerable and smart, Small Wooden Shoe engages with the world in an honest, informal way while maintaining the need to step up and entertain. Absurd and delightful with a critical eye and a casual formalism, Small Wooden Shoe tries to help – and believes live performance might just be the best way.
Production History:
Full Premiere: Buddies in Bad Times Theatre, 2009
Touring:
Canoe Festival (Edmonton, 2010)

High Performance Rodeo (Calgary, 2010)

Magnetic North Theatre Festival (Kitchener-Waterloo, 2011)

Super Nova Theatre Festival (Halifax, 2011)
Dedicated to the Revolutions Series:
It's a Matter of Scale (Rhubarb Festival, Buddies in Bad Times Theatre, 2008)

I Keep Dropping Sh*t (Toronto Fringe Festival - MaRS Centre, 2007)

Reasonable People, Reasonably Disagreeing (HATCH, Harbourfront Centre, 2007)

Connect the Dots (Audience Relocation Series, Buddies in Bad Times Theatre, 2007)

Do You Have Any Idea How Fast You Were Going? (Rhubarb Festival, Buddies in Bad Times Theatre, 2006)